ABOUT US CYBER SECURITY IRELAND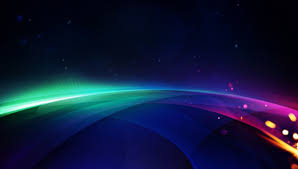 DETECTION & RESPONSE SOLUTIONS.

 
Cybersecurity technology addresses the need for continuous monitoring of security software to detect, investigate, and remove any malicious software that penetrates a network's devices and responds to advanced threats. it can be used with a great amount of independence and autonomy, without the need for constant hand-holding on the part of the support team. machine learning and artificial intelligence (AI) that imitate the way humans gain certain types of knowledge. Deep learning is an important element of data science, which includes statistics and predictive modeling.
SECURITY, COMPLIANCE AND IDENTITY

.
We provide a managed security service that is in compliance with various standards.it is important that the organizations have visibility into what their trusted network-privileged users and contractors are doing at any time on the network and what is happening to their sensitive data, and maintain compliance and identity without impacting user privacy.By using Zero trust modile Never Trust. Always Verify.
 

EMAIL SECURITY.  BACKUP 365.   DISASTER RECOVER.
Backup and disaster recovery are vital for business continuity. We have access to various cloud-based hosts to help with Backing up and disaster recovery.
Backup emails eliminate the risk of losing access and control over your Office 365 data, including Exchange Online, SharePoint Online, OneDrive for Business, and Microsoft Teams, so your data is always protected and accessible.
Emails security. Being able to analyze and remediate email attacks across all our Microsoft 365 tenants protects your people, your business, and your customers from advanced email security threats, including phishing, spear phishing, and ransomware
 COMPLIANCE GORVERMENTS AND POLICE.
 Reduce the time needed to audit your environments by having all your compliance data in a single place. Set guardrails throughout your resources to help ensure cloud compliance, avoid misconfigurations, and practice consistent resource governance. Reduce the number of external approval processes by implementing policies at the core of the for increased developer productivity. Control and optimize your cloud spending to get more value from your investment.